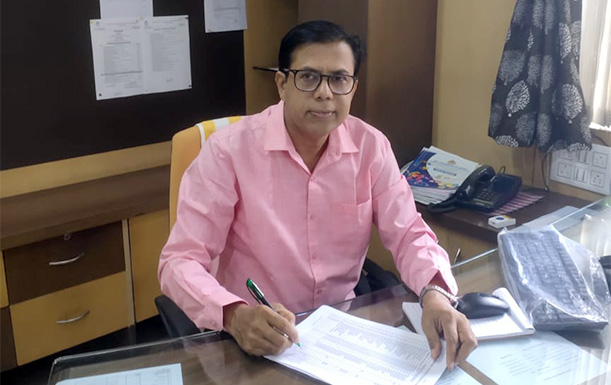 The K.L.E. Society's, College of Pharmacy, a pioneering institute, located in the attractive campus of J. T. College, Hatalageri Naka, Gadag, was established in the year 1992, with D. Pharm. Later, B. Pharm course was introduced in the year 2004, to cater the quality educational needs of ever growing demands for pharmacy profession for the people of Gadag and adjoining districts of north Karnataka. Our college is recognised by various apex bodies viz. Rajiv Ghandi University of Health Science (RGUHS, Bangalore), Pharmacy Council of India (PCI, New Delhi) and Government of Karnataka.
The college has efficient and wellqualified staff, well developed library, spacious ventilated class rooms, and well-furnished laboratory with modern equipments to train the students to be a qualified pharmacist. The college comprises of spacious buildings that have every possible amenity required to impart professional education.Our faculty best from all over the field are present here to offer their total commitment for the benefit of the student community.The college is constantly keeping itself technologically advanced keeping pace with changing tomorrow. Our institution mainly focuses on creative skills and personal care to students.
India is moving towards extensive globalization. The Covid-19 pandemic has significantly disrupted the higher education sector. India is playing the role as "the pharmacy of the world" during the Covid-19 pandemic with its vast experience and deep knowledge in medicine, setting the tone for many regional and global initiatives. This is the time to take Pharmaceutical Education to next Level.Education in the largest sense is any act or experience that has a formative effect on the mind, character or physical ability of an individual.I feel happy to be part of the most Prestigious K.L.E.Society's College of Pharmacy as Principal.
Dr. RAMESH. V.
B. Pharm, M.Pharm, P.hd - Principal.